CRIPS-Togo and 9 other HIV AIDS NGOs and THE care of PHAs in TOGO have been in training since Monday 23 July 2018 at GRAAL Hotel in Lomé. On the initiative of the National AIDS Programme, PNLS, this meeting is a UNICEF fund that wants to further equip these NGOs in HIV Testing Council to the CDIP Child Provider Initiative.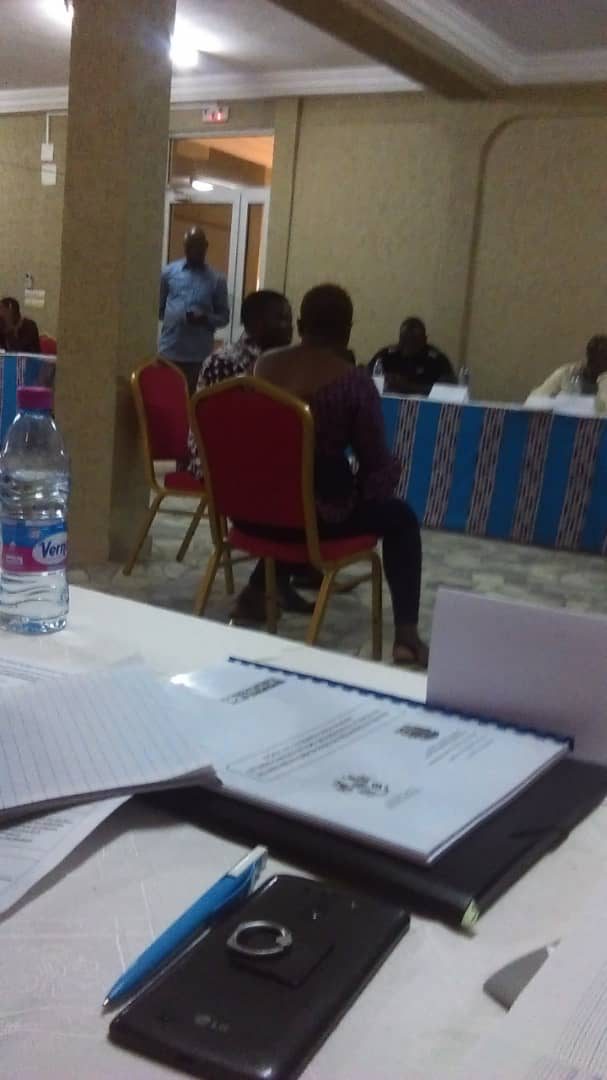 About 20 participants take part in this workshop, which ends this Friday, July 27, 2018. During the course of the work, they studied the different techniques of Screening Council especially in children. As hiv counselling is at the crossroads of HIV prevention and management, it is an important and decisive step forward for the post-screening process. It was then necessary to discuss with the providers of the screening board how to convince the children first to take the test, and then how to get the parents to accept the results of their children's tests. Providers were recycled on how to read the results and their transcripts. At the end of the workshop, a material package will be given to each participant which will now allow him to do the advice and screening session instead of doing the advice and refer the patient elsewhere for the test as is currently done. Also during the workshop, participants were given two days of practice of lessons learned during the work in the paediatric centres of the Sylvanus Olympio University Hospital, the Bè-Kpota Hospital and the Bè CHR Hospital.
The provision of HIV counselling and testing is a key and essential route to HIV prevention, treatment, care and support services. For example, WHO has identified five essential elements, the "5 Cs", to be respected and observed by all counselling and screening services: Consent, Confidentiality, Advice, Correct Screening Results and Connection/Link to Prevention, Care and Treatment. These five elements and the fundamental principles that apply to all models of services for HIV counselling and testing.